AGMET offers complex execution, in respect to the Investors demands, designing along with technical advice as well as construction of office buildings, factories, warehouses, housing estates, as well as shopping centers, showrooms and accompanying roads and car parks, together with necessary infrastructure, realizing thus with success projects throughout the country.
With every one of our projects we pay very detailed attention timeliness and to a high quality of executed work. We use modern, durable and effective construction, installation and finishing materials. Our realizations characterize themselves by the usage of new technologies, constructional and design solutions. At your service, during the whole realization process, remains an engineer and technical staff with experience from construction sites in Poland and abroad.
You will find our largest projects in the last period under the Realizations tab. For your convenience, they have been categorized in the following manner:
OFFICE/WAREHOUSE COMPLEXES
WAREHOUSE/FACTORY COMPLEXES
SHOPPING CENTERS AND SUPERMARKETS
HOUSING ESTATES
OTHER REALIZATIONS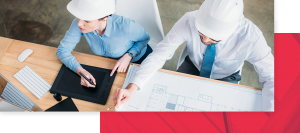 The company has a large warehouse/equipment base located at Cieślewskich St. in Warsaw, thus ensuring our full flexibility and the possibility to independently adjust to the requirements of individual projects.
We are always ready to discuss the technology, the scope and the conditions of any possible investment.